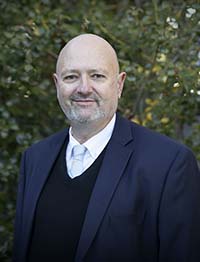 Dominic P. Bencivenga, Trustee
Dominic believes in Babylon village. He believes in its promise as a wonderful place to start a family, raise and educate children. He believes in the smiles seen at our jewel on the bay, our village pool, and the jewel to the north, our golf course. He believes in the way our village docks enable affordable access to the wonders of our bay.He believes in our vibrant business district, our tireless Fire Department, service organizations, Boy Scouts and Girl Scouts, and our youth sports. He believes in the dedicated village leaders who laid the foundation upon which that community has been built all the while knowing that at some point a new generation of knowledgeable, experienced leaders would build upon that foundation.
Dominic brings more than 20 years of public and community service experience in the Babylon community, and he believes experience matters. He has spent years cheering, coaching, and organizing youth sports (Babylon Soccer; PTA basketball; Little League; softball; football) and a stint as Committee Chair for Cub Scout Pack 99. He was elected to the Babylon Board of Education in 2010, and re-elected in 2013 and 2016. During his nine years on the board, he served as president three times and vice president once, participated in hiring two superintendents and managed through budget and staffing challenges, contract negotiations and state requirements, while advocating for students and programs. He believed then and now that board members elected by the public have a responsibility to take an active role on behalf of that same public, and be fiscally conservative when it comes to spending precious, limited tax dollars.
When he thinks about those days, he is always most proud of our students and the dedicated employees throughout the district. A very close second is the development, approval and successful completion of the district's $26.6 million bond issue. He served as chairman of the Buildings and Grounds Committee throughout the project, and he is particularly proud of the work done by the Facilities Review Committee—a group of Babylon volunteers who worked for months with his team to develop the long list of work ultimately approved by the board and the public. The complex project ensured the safe, continued use of the buildings, and among other things, renovated Rowe Hall for our performers, introduced computer-assisted design in shop classes, and enabled near year-round use of our limited athletic fields. And it all began with Babylon residents working together.
His experience on the School Board taught him a great deal about collaboration and the interlocking relationships in our village. When he became board president, he met with Mayor Ralph Scordino to encourage a closer working relationship with the district. Mayor Scordino agreed—putting Babylon children and taxpayers first—and it was the beginning of a working relationship and friendship that lasted until his untimely death in October. The district and village entered into a shared services agreement that has saved Babylon taxpayers thousands of dollars over the years and the village repeatedly helped during the bond project, saving more time and money.
In the days after Superstorm Sandy, our community came together again in an extraordinary way. After gathering business, service and community group leaders, Dominic helped launch and manage Babylon Helps to provide community relief. With the unwavering support of American Legion Post 94, the group coordinated teams of volunteers who cleared houses, cooked and delivered hot food, and provided clothing and cleaning materials to storm victims. Importantly, the many groups involved in relief efforts agreed to channel donations through the Rotary Club's Hurricane Sandy relief fund, with Babylon Helps processing the applications from storm victims. The checks weren't big compared to the scope of their loss but it was something, and our neighbors—sometimes in tears and often giving hugs—knew the community was there for them. Later, Dominic was appointed by Gov. Cuomo to serve as co-chair of the NY Rising Community Reconstruction Plan for the Village of Babylon and West Babylon, a committee that included Mary Adams.
After working together during Sandy relief, Dominic joined the Babylon Lions Club and worked with them to raise money to support our food pantries—a critical need during the pandemic—provide student scholarships, purchase guide dogs for the blind and helps neighbors in need. He serves as Third Vice President and was flattered to be named Lion of the Year in 2020.
Dominic believes in Babylon Village. Together with his wife, he has raised three children here, and they often talk about how our quality of life is no accident, it's the result of years of hard work and service from many people. The current Babylon Village Board of Trustees is composed of people accustomed to setting and achieving challenging goals. By bringing new perspectives and creating plans to improve infrastructure, technology, communications and community outreach, he believes we are building on a solid foundation for the future. Experience matters.