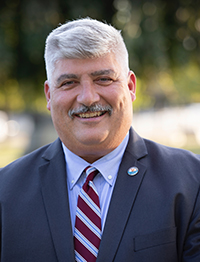 Anthony M. Cardali, Trustee
Born and raised in Babylon Village, Tony is a Past Chief of the Babylon Fire Department, with over 35 years of service. Volunteering to better our Village is in his DNA. As such, he is honored to be entrusted with the renowned Gilbert C. Hanse Village Pool and our annual S.T.O.P and Shred Programs, and ensures our top notch services including Fire Department, Sanitation, and Parks remain so. He takes his responsibility seriously, and pledges to continue to improve our properties and services.
Being a lifetime resident and graduate of the Babylon Public Schools, he has witnessed many changes, along with many traditions that make Babylon Village a special place to live. From the Tree Lighting and Beautification Fair to the Snapper Derby and Clinic, Tony appreciates all things that make up the quintessential Babylon experience. He believes that whether you have marched in the Little League and Memorial Day parades or with the Schools, Scouting, Legion, Churches, or Fire Department, we all make up the fabric of our village. These people have entrusted Village Government to preserve their special place to live, and I have sworn an oath to ensure that that continues to happen.
As with many of his family members, Tony graduated from Babylon High School and made countless lifelong friendships and invaluable relationships that shaped and enriched his life. He understands that maintaining these relationships is key to making a better Babylon. This makes his continued commitment to all residents and businesses personal. He believes that regardless of the time you've lived in Babylon, this administration is building an equitable and inclusive environment.