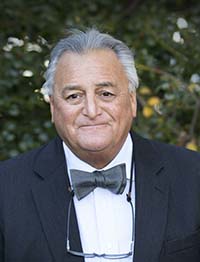 Frank J. Seibert, Deputy Mayor
Frank Seibert is proud of his 27 years of service to Babylon Village and its residents as a member of the Architectural Review Board, Planning Board, Zoning Board of Appeals, and as a Trustee and Deputy Mayor. He has helped guide residents and developers along a smooth path from the start of a project through completion with guidance, code review, and enforcement to protect the interests of Babylon Village and its taxpayers.
As a firm believer in community service, he has served as President of both the Babylon Rotary and Babylon Lions Clubs and as a member of the Babylon Beautification Society for over 25 years. He was selected as the Lions Club Man of the Year in 2008, Rotary Club Man of the Year in 2010, and Nathaniel Conklin Volunteer of the year in 2018.
He has worked in the insurance industry for over 30 years as an agent, broker, and risk manager and hold four professional designations and certifications. Frank received a bachelor's degree in political science and a master's degree in public administration and human resource management from Stony Brook University.