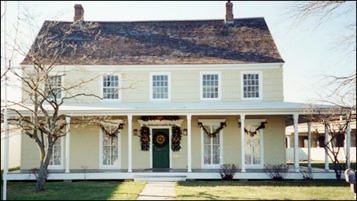 Dedicated to Nathaniel Conklin - and what he called "New Babylon"
*****
In the late 18th Century, farmers and builders on the North Shore became aware of a useful resource that was theirs for the taking on the South Shore of the island. That resource was from the salt marshes that grew along the waters edge in what was called South Huntington. They cut and took wagon loads of salt hay back home with them to use as animal bedding, insulation in their homes, and even to stuff mattresses. It was an arduous trip and many stayed overnight here. Saloons and boarding houses sprung up to accommodate them.
In 1989, the house was in danger of being torn down. A group of concerned citizens, together with the Village of Babylon, saved the house and it is now owned by the Village of Babylon.
Mission Statement
To bring forth culture, education and history for the betterment of our Village.