From the Mayor's Desk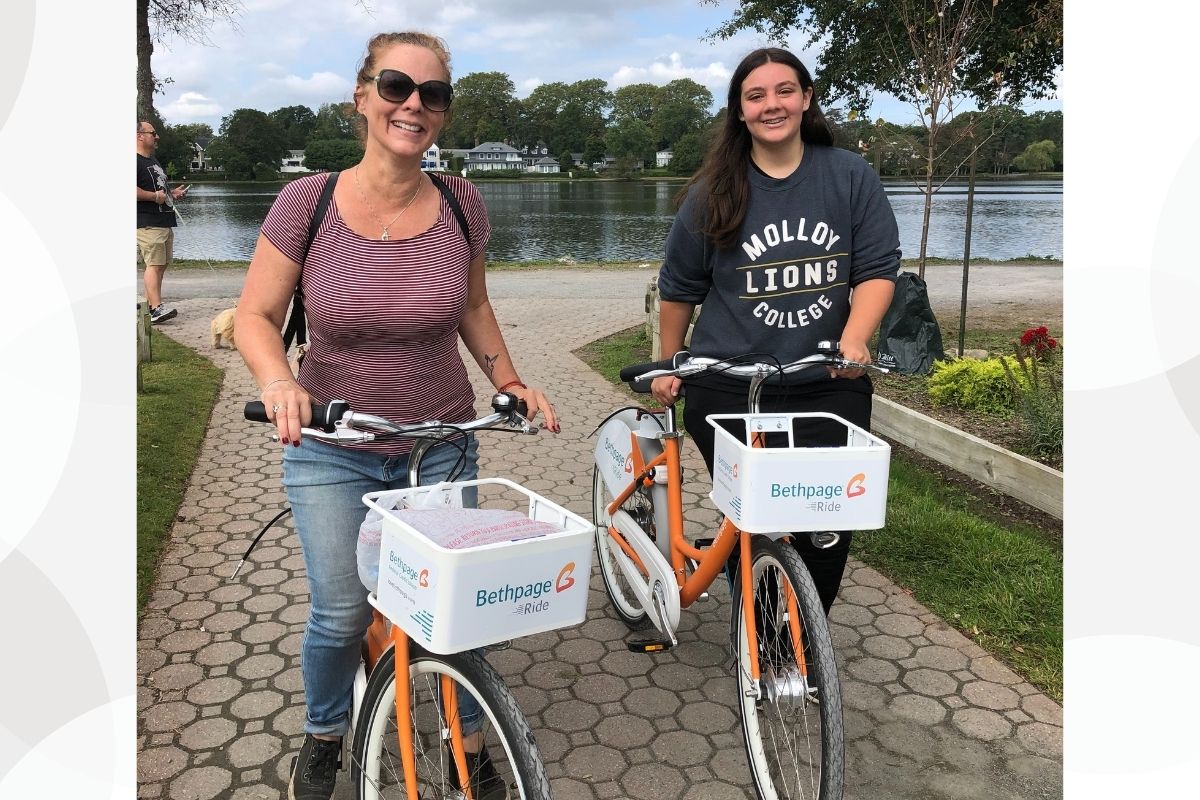 Bethpage Ride Bike Rentals Wildly Popular
Launched in 2019, the Bethpage Ride bike share program has proven to be wildly popular here in Babylon Village. Ridership on the brightly colored orange beach cruisers with the roomy white baskets, has grown each year, with nearly 450 rides taken to date in 2021 alone.
Argyle Lake and Park Avenue are two of the three most accessed racks across Suffolk County with residents and visitors alike enjoying the three-quarter mile Argyle loop and 6-mile off-road Southards Pond recreational path along with biking through our welcoming downtown.
"435+ Bethpage Ride bike share rentals in 2021 in Babylon Village." - Pedal Share Summer Update
"The Bethpage Ride program is an asset to our Village, providing recreational biking opportunities to residents and visitors, as well as offering an option for the last-mile commuters coming into the Village by train," said Mayor Mary E. Adams. "This program supports our local businesses by encouraging eco-tourism and visitors to our downtown."
Six Locations Throughout the Village
There are six Bethpage Ride racks located throughout the Village - at Argyle Lake/Carlston Place, near the Park Avenue Tennis Courts, at the Village Pool municipal lot, at the LIRR - Babylon Station near the Farmer's Market, and at the Locust Avenue and James Street commuter lots.
Over the past two years, the Bethpage Ride program has expanded to include racks in Hampton Bays, Lindenhurst, Patchogue, and Riverhead. This year racks were also added at Cedar Gilgo Beach marinas for riders to take advantage of the new bike path along Ocean Parkway.
Bethpage Ride has added 1,634 new users from May to July, with 2,927 total users as of July 31. The rideshare service has rented out over 1,200 bikes with an average rental time of one hour and six minutes.
"This program supports our local businesses by encouraging eco-tourism." - Mayor Mary E. Adams
Try One For Free
Available from mid-April to mid-November, the bikes are powered by the Pedal Share app. Simply download the app to unlock a bike and go for a ride. Rentals are $4/hour or $59.99/year for an annual pass of unlimited one hour rides. Annual memberships can be used at any location across Suffolk County. Take a complimentary half hour ride using code EARTHMONTH21.